PUT UP A PIC
Send The Doc a pic of yer mates this week, we will add it to this page.
Let us know exactly Where u are, What you are doing & When.
I wonder where this small massive is?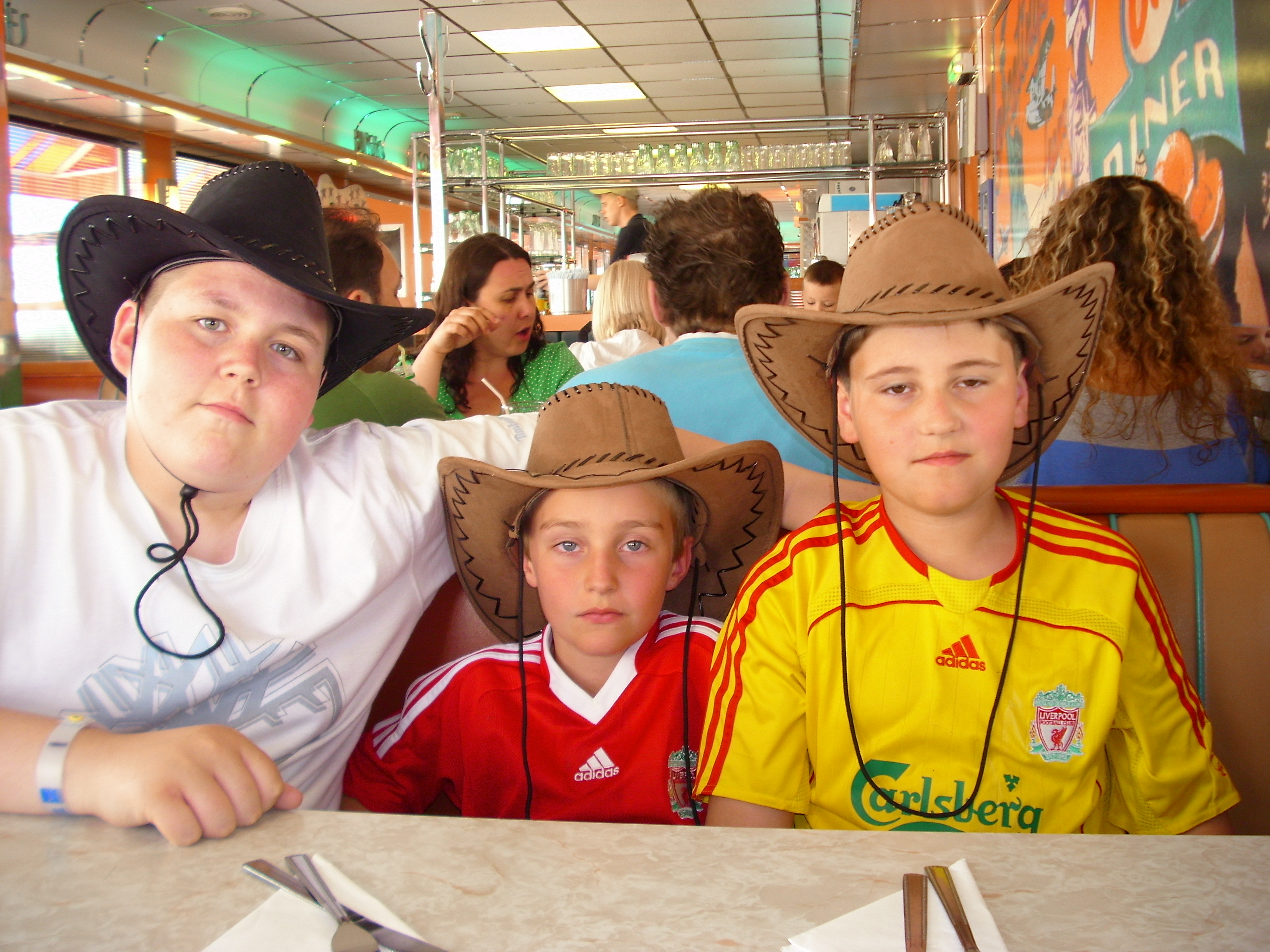 This Massive is a trio of amigos on Tour!
Our First The Chunkster (Adam), Kool (Christopher), Konnor (jr Loss)
This is the Gemini Massive from 2007
Lee, Sean Red (MC STD), Nicola (Reds Girlie)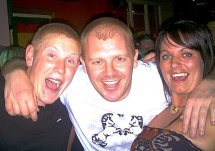 | | |
| --- | --- |
| | Butch Dingle & Butch Dingle Jr |
This is The Chunkster Massive
He is a massive in his own right, well THE DOC says:
watch out ladies, this guy is on the loose.
But hes just so much a shout-out show massive listener that we had to show him off to the world wide web.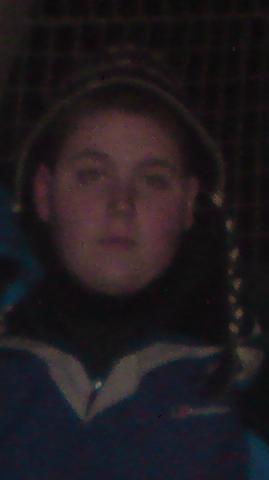 Marsh Lane Junior Mafosa
The Doc says this lot was just out on day release, they had the liquid medication, and was allowed out for 4 hours before having to report back to the doc.
This is when the De-De , got the all clear for 10th time, and so his mates Sean, Ste, Ste, Wes, Sean and the other Ste got him a drink to take the taste off his mouth. It was his first blowing JOB for a man who was selling kytes down lime street.
DE-DE the guy with the tongue out, and his stinky 2 fingers up, he said, "our names are even funnier", "all our mums and dads must of been at the same wards or something".
from right to Left:
Sean R (Thinking), Stevie C (Banned), THE Dirty DE-DE, Ste Sherro (Sheznehawks), Wesley (Kings of leon), Sean Cairns (The Hitman), Stevie3 with his Thumbs UP is a newbie to DE-DE's prostitution racket.
The Doc Says: I am glad i only took the pic & left that night out. Ha HA Ha.
Marsh Lane Junior Mafosa Massive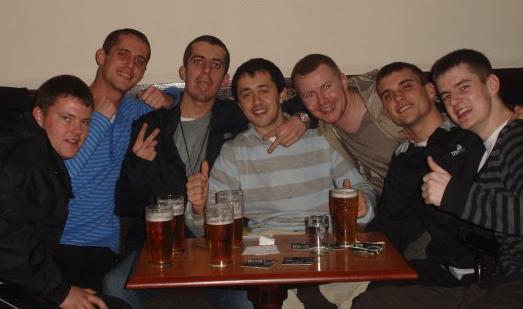 Who's Next ha ha ha Watch This Space