We want your funny stories
Send your best and worst funny stories to the The Doc
We could post them here & may even be in the next show hahaha.
Email direct to:
Part 2 to follow very soon ha ha ha.
It was a Friday night in December, the Town was just so hot, and cold.
Gaz bringing the paint brushes, we all went on, an painted the entire Town white and filled ourselves with cheap champagne. From here we then decided to take the gaz the gee bar to see, The DE-DE pole dancing for little fellows. hahaha
This night didnt stop its was so hot we got the DECKS out. The Strand Club was bouncing every where this night. LOOK who else popped up, and has lots of dances, with the 5 of us, Karlo was found on the dance floor, stealing the show. The 1 an only Karlo (Mr Loss) out with his hunny Mel.
So we got him a green suit, he got down and funked with the lads. We left the De-De in town sliding up and down on dirty greasy poles that had'nt been washed for weeks.
DE-DE will have to go again back to the clinic, this month thats the 3rd time this year. He has had the all clear on no less than 15 times in the last 3 years. They have a cubical just for him every other month.
Thats DE-DE's regualr in town, The Royal Oaks, just by the big metal things, and just where your bird goes right, and you go left, De-De confesses.
We got home about 5 oclock and are planning another night out soon.
Hopefully you will all come along and join us, in and about the town, the next time you see the 5 of us out together, just come along and join the train. You only have to get the drinks in once and hit the Scouse House Shout-Out Show's, Crew of Massives.
Chew Chew Chew.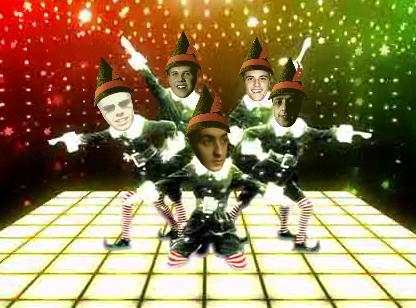 The Gemini Massives Story
Funnyest time ever were talkin 5 yrs back!!!! we was all in tommys wen i say all i mean the whole clan dd cairns carlo gary ect ect wen liam cully aka the wolf!!had 2 many< lets call them? little fellas!!!and he was talkin jibberish sayin he was gonna swim the mearsey against the tide get sucked under and kill himself lol he then went on too declair his love to gemma (dedes at the time pregnant girlfreind) telling her that they were gonna live in wales in a caravan!! "" itth just me an u gem!!""
FUNNY TIMES!
The Doc:
"Says this is just so true, these events did happen, but to add to it, they were all no better off. Thinking it was funny, the lid was going to swin against the tide of turds in the mersey. ha ha ha